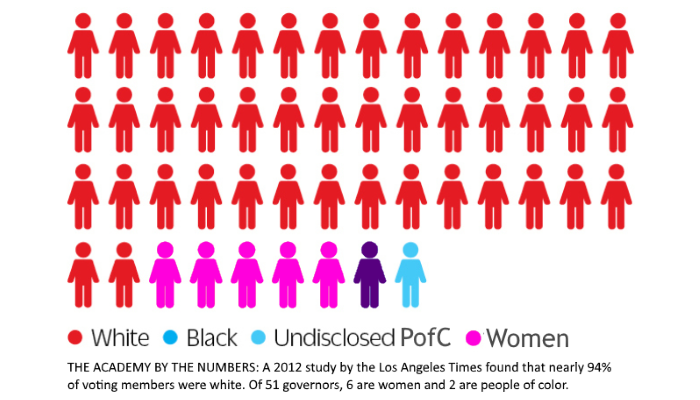 I work in both entertainment and tech, so discussions about diverse workforces are a constant in my professional life. My business is all about providing clear steps to outcomes, so this post is not to tell you why you should diversify your workforce but how to do so—with a nod to the inimitable Guy Kawasaki—in a "delightful" way.
To offer my own examples, when I was en route to becoming a reality TV showrunner, I knew I didn't have a big enough "Rolodex" to diversely staff a 90+ person team. So I began holding "RealiTeas" at my house, asking women I knew to bring at least one woman at their professional level or higher whom I didn't yet know. That worked great, so years later when I became a network executive, I held "Office Hours" every Friday, with my coordinators scheduling half-hour meet-and-greets with professionals of color so I could talk through their credits, look at their reels, offer career strategies and introductions, etc. Those meetings always led to new hires, as well as to more fantastic professionals to meet. It wasn't just easy to do these things, it was the highlight of some weeks!
Please feel free to use the above, and here are six more very straightforward steps to diversifying your workforce and expanding the reach, impact and bottom line of your team, department or company:
1. Commit to inclusive recruitment. The easiest step to get started here is to do a "diversity blast" for every job opening. To build your invitation list:
Ask your existing staff to personally email at least one professional with their credentials or one step lower or higher, if appropriate;
Contact faculty at the graduate or undergraduate programs at local universities that are related to your industry's needs so they can share with qualified students; and
Contact alumni and professional organizations to do a blast to their memberships.
Clearly state your expertise requirements in the blast; for example, in entertainment, you might require at least two credits in the past 2-3 years as a story producer or higher on a broadcast or cable network show.
2. Facilitate networking between your managers and diverse talent. Follow these steps to host a fun and functional meet-and-greet for diverse talent for the hiring managers at your company:
Build your invitation list using Step #1;
Arrange for a room, drinks and snacks; and
Create a structured plan for your managers to mix and mingle.
For example, a tech company meet-and-greet might include a "Manager's Challenge" to assemble a Scrum team comprised of an engineer, a tester, a product manager and a developer. That will inspire them to talk to attendees about their backgrounds and to chat with a large number of attendees – and at the end, they will introduce their teams to share those backgrounds with the room.
In entertainment, we are seven years into the Hollywood Creative Forum, which matches mid- to top-level entertainment professionals of color with network and production company hirers. And the Kaitz Foundation produces it for free!
3. Start your diversity strategy with mid- to upper-level positions. The simplest way to diversify your workforce is to ensure the people who hire in your organization are, themselves, a diverse group. Because people tend to hire who they know, diverse hiring managers can bring an instantly broader network of  talent with them that will be beyond what you can do with cold contacting. Also, down the road, a diverse managing team not only can expand role modeling and mentoring for lower-level employees, they may inherently change the culture of your organization to be more reflective and inclusive. Of course, both of those things can help retain diverse team members at the company.
4. Build a pipeline for diverse employees at the entry level and higher. Invest in development programs to connect diverse talent to your organization early and foster their loyalty in the long-run. If you have limited resources, this is a later stage move, because organizations that only have entry-level programs often become dead ends for incoming talent. Without inclusive role models, mentors and cultures, there can be no one to champion those interns and fellows internally so that they are retained, embraced and able to advance within the organization.
5. Let professional groups sources excellent candidates for you. Virtually all communities have professional organizations in various industries, and many universities have active affinity alumni associations. These groups have list-servs, regular meetings, job boards and more to instantly respond to your specific outreach requests. It is fine to ask for exactly what you want, and only meet with those who match those requirements.
I'm a Stanford alum, so here's just a partial, wide-ranging list of our insanely active alumni groups:
Stanford's full alumni organization list is considerably more extensive and includes regional clubs, as well. Your local colleges and universities have their own, with websites, LinkedIn groups, etc. – just reach out!
Next, a very small sampling of national professional organizations and guilds includes:
This list is so long, that a quick online search, no matter how specific, will yield tremendously useful results for your recruiting needs. For entertainment, there are more diverse professional organizations in entertainment on my site.
6. Reprogram your own and your company's filters. Given that diversity has been proven to increase a company's bottom line and that there are plenty of wildly talented, diverse people that you probably know, went to school with, socialize with, etc., take a moment to ask yourself: "Why does making an effort to diversify my team bother me?" Maybe you don't like being told what to do. Or you think it's "politically correct." Or you think that you would have to lower hiring standards in order to hire people that don't look like you. Be honest with yourself about whatever your internal messaging is. Then ask yourself, specifically regarding that message, "What does that have to do with hiring excellent people who are different than I am?" Wait a moment and really answer that question.
Here's an example to guide your answer:
If a Latino computer engineer with a BS from Stanford and a Masters from MIT, who has been a manager at a tech firm and is named on two patents, cannot get an interview as a manager at your tech startup company, what does that have to do with political correctness or lowered standards? It doesn't. It only reflects on the limited reach of your current recruiting process. Use the steps above to address that, and let the filters go.
If all of this slightly overwhelms, enrages or confuses you, contact me on LinkedIn. And, of course, please share your own resources and solutions below!