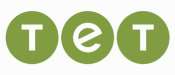 Related Success Stories

I took DMA's workshop on articulating and expanding your professional brand, and am thoroughly inspired by her insights. She really helped ground all of us in new and critical sectors, and energized the room with her passion, expertise and creative problem solving skills! Her deep knowledge of the media/entertainment landscape, along with her generous spirit,…

DMA is an expert in both creative (exceptional command of story and structure, extensive expertise in scripted and unscripted) and process (setting up systems, structuring teams, making things flow faster and easier in general). She was more than my consultant as we rebranded and restructured the network; she became an advisor and friend.

DMA is the bridge between connecting your true emotional essence and penetrating that energy in all departments of life, especially with branded business endeavors. DMA's willingness to patiently connect with me provided a safe haven to openly share my thoughts. Thank you DMA for pushing me to live and operate from my inner core.