SEO for College

"WE'VE NEVER BEEN SO LUCKY TO HAVE A SPEAKER NAIL OUR VISION FOR A PRESENTATION AS YOU DID YESTERDAY."

PASE

"A FABULOUS SESSION. MANY MANY 'AMAZINGS' 'INFORMATIVE' 'PRACTICAL.' ALL THE ADJECTIVES WE LIKE."

Troy deVolld

"GLAD TO HEAR @PLANETDMA WAS A SMASH AT #STORYEXPO. SHE'S THE REAL DEAL AND THEN SOME."

Einstein-ish

"THE FACILITATOR HAS AN EINSTEIN-ISH LEVEL OF KNOWLEDGE OF EVERYTHING RELATED DIRECTLY AND INDIRECTLY TO CONTENT AND OBJECTIVES."

Miami

"WHEN I GET BACK TO MIAMI, I'M GOING TO MAKE IT MY MISSION TO BRING YOU OUT HERE TO SPEAK."
# G E T A G A M E P L A N
DMA speaks worldwide to audiences of all sizes, ages and industries, drawing on over two decades of success and innovation in entertainment, education and technology. Her powerful, interactive presentations excite and ignite, leaving attendees inspired—and conference objectives definitively met.
…


Executive consultant too international networks, government agencies and entrepreneurs in tech, retail, beauty and more
---


Producer, showrunner and executive for record-setting unscripted and scripted content on cable and broadcast television
---


Twice-patented tech entrepreneur, serving as founder and CEO of a production financials and an ed tech software company
---


Development consultant for award-winning films and digital, broadcast and cable networks in the U.S. and overseas.
---


Founding member of Elevate LA's mentoring committee for women in technology, with the L.A. Mayor's Office
---


Author of two entertainment industry books that are taught in media programs around the world
---


Honored in service as a Stanford John Gardner Public Service Fellow, Alfred P. Sloan Public Policy Fellow and FUSE Fellow
---


Founder, funder and director of free college access programs in San Francisco, Los Angeles, Houston and New York
---


Champion of diversity and inclusion in entertainment and tech, including founding the Hollywood Diversity Network
---
Let DMA create a customized speaking experience that accelerates YOUR organizational, professional and content outcomes!
Those who can, do. Those who

care

, teach others how to do it, too.
—DMA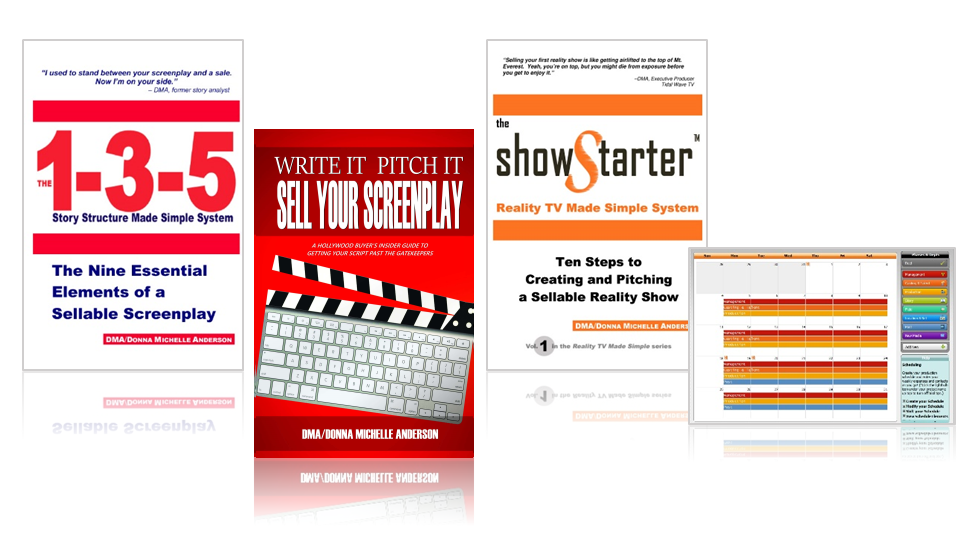 DMA's books guide working professionals through their first and subsequent sales—all from her point of view as a buyer.
Ten years after its original publication, The Show Starter Reality TV Made Simple System remains the #1 reality TV pitching book on Amazon.com.
Her books and software have been sold on five continents and are taught in university media programs nationwide, including NYU, San Francisco State, USC, American University and more.
…