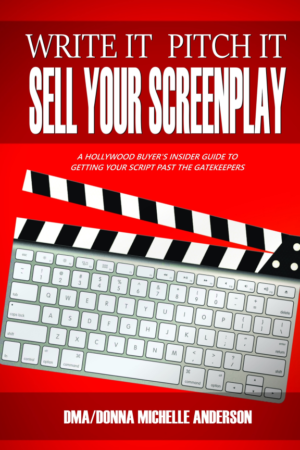 Write It, Pitch It, Sell Your Screenplay—The 1-3-5, 2nd Ed. (International Orders)
Write It, Pitch It, Sell Your Screenplay: A Hollywood Buyer's Insider Guide to Getting Your Script Past the Gatekeepers (International Orders)
Written by a former story analyst-turned-development executive, this newly revised, expanded and updated edition of The 1-3-5 Story Structure Made Simple System guides entertainment industry professionals through the industry standard steps of writing, developing, pitching and selling a screenplay – from the buyer's point of view.
What's NEW:
a dedicated chapter on the elements of story – and how they differ from but complement structure;
a step-by-step pitch formula that will speedily shift you into professional pitches;
a chapter on doing a "weekend analysis" to create coverage of your own script; and
many more updates and additions throughout the book – it's 33% bigger, but still a stellar read!
The price of this item includes: 1) shipping; and 2) sales tax reimbursement computed to the nearest cent.
Product Description
#DMA is #briliant!!!! I highly recommend @planetdma for #screenwriters and such to check out. Her classes this weekend in #LA were #fantastically #real and #informative. omg when I come back, I hope to see her speak again.

Thank you for The Show Starter "Reality TV Made Simple System" book. My wife and I are in a very good place w/ our show. Thanks to you and your book. We're almost done w/ our final edits and nailing our pitch. Carl D.
Only logged in customers who have purchased this product may leave a review.