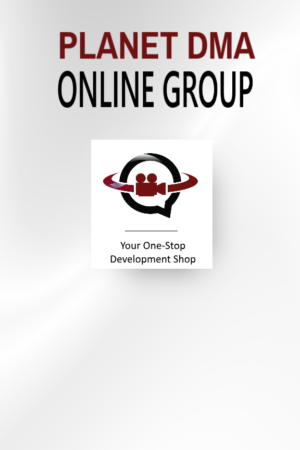 Planet DMA's Online Group Membership
Planet DMA's Online Group
Our popular and powerful "Goodie Bag" just got a massive upgrade! Online Group members now get exclusive access to:
– Annual Deadline & Events Calendar (awards, festivals, competitions and more)
– Production Company Database
– International Film Commissions Database
– Line Producer Database
– Attorney Database
– Online Forums w/DMA
Product Description
#DMA is #briliant!!!! I highly recommend @planetdma for #screenwriters and such to check out. Her classes this weekend in #LA were #fantastically #real and #informative. omg when I come back, I hope to see her speak again.

Thank you for The Show Starter "Reality TV Made Simple System" book. My wife and I are in a very good place w/ our show. Thanks to you and your book. We're almost done w/ our final edits and nailing our pitch. Carl D.
Only logged in customers who have purchased this product may leave a review.