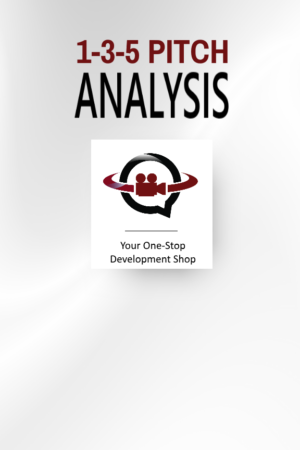 1-3-5 Pitch Analysis—Written Creative
1-3-5 Scripted Treatment Analysis—Written Creative
Planet DMA offers a detailed analysis of written creative, up to 10 pages, with development notes. Creative may include a logline, one-sheet, cast breakdown and/or synopsis up to 10 pages.
Clients must complete a submission waiver, and Planet DMA provides a Non-Disclosure Clause. 1-3-5 Pitch Analysis will be completed within 5 business days of receipt of the the signed waiver and content.
You will receive the waiver and directions for submitting your creative upon completion of your transaction. Please be sure to check your bulk/junk folder in the event our message is re-routed!
Only logged in customers who have purchased this product may leave a review.