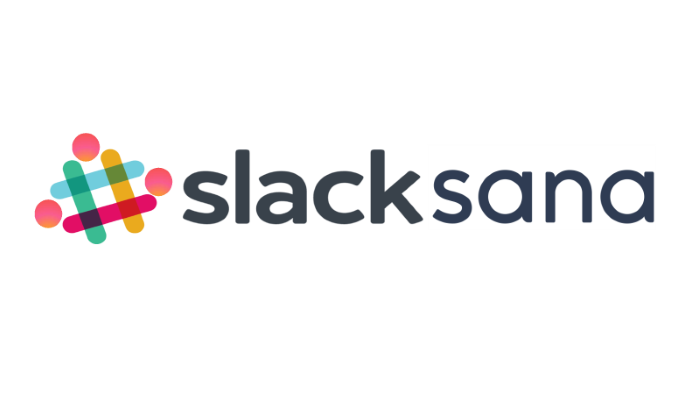 In previous posts, I've explained: 1) why you must establish a team workflow before you adopt a project management tool to support it and 2) how to approach defining that workflow. Now let's do the fun part: choose and customize a project management tool to make that workflow as easy as possible to execute.
Choosing the tool is easy if the team already has adopted one. Stick with that tool until they're comfortable following the workflow and using a tool to support it. Still, you should customize the tool to make it work even better for the team. I will explain how to do that step-by-step in this post, based on a recent client's use of Slack and Asana.
That's right…it's time to create our "Frankentool": Slacksana!
WORKFLOW WE ARE AUTOMATING
If you can't list the replicable steps in your team's workflow, it is not yet time for Slacksana. Instead, read post 1 so you don't end up in adopt-and-abandon territory within the next month.
The team leader will review all project tasks and upcoming deadlines first thing in the morning.
The leader then will hold a stand up meeting with the team.
For each project, the leader will review prior day's tasks that are not yet checked off, either checking them off or discussing what is needed to complete them.
The leader will assign new tasks to the team members and indicate their priority and deadlines.
For each task, the leader will check what team members need from management and/or from each other to complete the task. New tasks may be added as a result.
Throughout the day, the leader will check with each team member to see if they need any task clarification or assistance getting past roadblocks.
As new emails arrive throughout, the leader and team member will share critical information with each other and assign any resulting tasks from those messages.
Near the end of the day, leader will remind the team of priority tasks that need to be completed.
Note that this can be done with pen and paper. But let's automate it instead!
USER PREPARATION
Select a single hashtag/nickname for your project. Make it one word and extremely simple to spell and remember. This will be used uniformly across all phases of the hack. For this example, "project1" is the tag.
Set up/Log in to the following accounts for the team leader and at least one team member: Gmail, Asana, Slack, IFTTT. During IFTTT registration, connect your Gmail, Asana and Slack accounts. Each user should use a single email address for all registrations to aid integrations.
For both users, prepare all four accounts as outlined below.
ASANA PREPARATION
Create a new workspace (unless you already have one).
Create a new team (unless you already have one).
Create a new project called "project1" – yes, start fresh! You can always move existing tasks into the new project1 after set up.
Create a series of top-level tasks (and default assignees, if applicable) in project1. These should reflect your overall project workflow. Examples might be: Client Intake, Social Media Survey, Style Guide, Digital Shoot, etc.
Save the project as a template so you can replicate it for other projects.
SLACK PREPARATION
Create a new channel called "project1" (or rename the old project channel to the new standardized name). This one channel contains ALL of the chat about this project. For departments, either use a hashtag in your comments (e.g., #marketing) then search that hashtag to filter messages, or, if you have a pay account, create a user group for each team and filter by that.
Create another new channel called "asana" to keep all of Asana's update reminders out of the chat thread.
Add the Slack app integration for Asana. Add the Asana app, post updates to #asana channel, authenticate to your Asana account, then choose your workspace and the project called "project1." See all steps in the picture below:

GMAIL PREPARATION
Create new labels called "asana" and "slack." If you use Gmail's Inbox View, create new bundles with those names instead.
IFTTT PREPARATION
To send Gmail messages to Asana as tasks. All to dos now are tracked in Asana, so with one click, emails with tasks for a team member are instantly forwarded to Asana's "project1." In Asana, click the down arrow to the right of the project name at the top of your task list. Choose to "Add Tasks to Email," then copy that private project email. In IFTTT, create this recipe: If THIS is a Gmail labeled "asana" then do THAT and forward the email to Asana." See the following image for each step:
To send Gmail messages to Slack as chats. All communication now happens in Slack, so with one click, emails with critical information for the project are instantly forwarded to Slack's "project1" channel. In IFTTT, create this recipe: If THIS is a Gmail labeled "slack" then do THAT and forward the email to Slack channel "project1." Be sure to change the default field for "Message" with "Body Plain" rather than "Subject." See the following image for that final step:
Our Frankentool is all set. Now, let's use it to simplify our workflow!
MANAGING THE DAY WITH "SLACKSANA"!
IN GMAIL. As project-related Gmails arrive, label them as "asana" if they are tasks and as "slack" if they are information to be shared with the team. They automatically will be sent to those respective platforms.
IN SLACK. All team communication now originates in Slack, even tasks! To create a task while chatting in Slack, just type this: /asana add [task description] to project1 @[assigned team member's Slack user name].
Bonus: to see Slack's full list of Asana commands, type /asana help as a comment and press Enter.
IN ASANA. All new tasks are added to the top of project1's task list. As the leader reviews tasks at the top of each day and adds more in the stand up, new tasks can be dragged and dropped as subtasks of the top-level task categories.

*ASANA TASKS. To manage their To Dos, all team members visit "My Tasks" in their Asana workspace. Just click the checkmark next to a task to mark it complete.
*ASANA PRIORITIES. To prioritize tasks, the leader or team member also may tag them as "P1," "P2," etc. To filter tasks by priority in the My Tasks view, just click the circled tag for P1, P2, etc. Do the top-priority tasks first!

With this system, the team members happily stayed in Slack all day, chatting and updating. They'd switch to Asana to work through their assigned tasks and check deadlines. And the team leader now could manage the entire project from Asana with a morning meeting and drag-and-drop tasks.
One additional win: by centralizing all communication in one Slack channel and all to dos in one Asana project, when the project is wrapped, you will have a central comprehensive record of the work that was done.