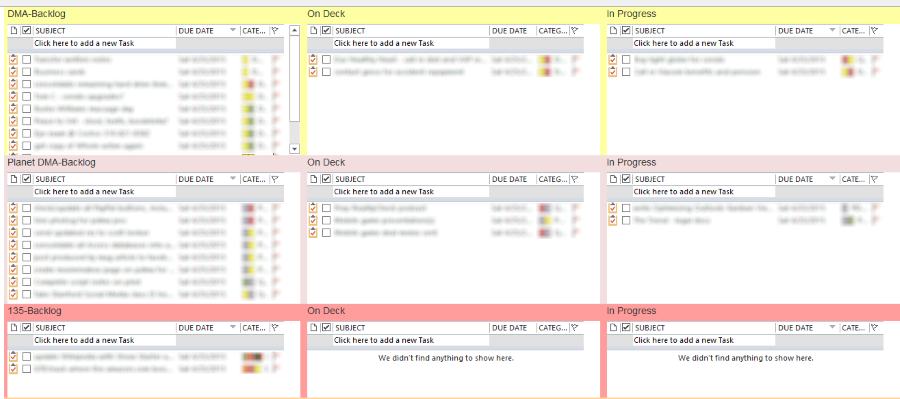 Many of my clients request help getting their teams on top of their overflowing inboxes and incomplete to-do lists. I always begin with a leadership audit, and that always immediately highlights the missing step in overwhelmed organizations. If your company's mission is not change-oriented, measurable and on a deadline, then the team cannot prioritize their many to-dos. As a result, they never get to-done.
Here are the critical steps to getting to inbox zero—and they don't begin in anyone's email inbox!
Restate your mission. Like many organizations, your mission statement may be more of a value statement about how your end users will "feel" and "experience" you. For internal purposes, at least, you must reframe this to define the audience you're serving, what measurable change you will make in their lives and by when that will happen. For example, "We will increase college acceptances for first-generation high school seniors in our district by 25% in the next two years."
Create a code for priorities. Time-tested time-management best practices wisely shift us away from prioritizing solely what is "urgent" by adding a measure of what is also "important." Thanks to your restated mission, what is "important" is sharply in focus, allowing you to create a simple shared system for identifying to-dos at three levels: "Immediate Fires" (mission-moving AND urgent), "Critical Long-Term Executions" (mission-moving but not urgent), and "It Would Be Great Ifs" (possibly mission-moving and to be tested). These priority levels might just be labeled: P1, P2 and P3. Remember, ignoring P2s creates P1s down the road.
Restructure everyone's approach to their inboxes. Per my detailed posts on re-imagining your inbox, all emails either provide information, require action or create an event. The first should be Filed (in email archives and/or printed to PDF and saved in the appropriate project folder). The second should be turned into a Task, with the right P1/P2/P3 category, then filed. The third should be saved as an event then filed.
Guide team members towards the mission. I'm a fan of daily virtual standup meetings, 15 minutes at the top of each day, with everyone at their computers. Each team member states what they are going to do, and the leader indicates if that is still the top priority, per the mission. Then the leader and all colleagues can determine what help is needed for each person's tasks and what obstacles must be cleared. All possible tasks are posted on a Kanban Board in the far left column, under "Backlog" (or "Brainstorms," etc.). Then you move the priorities right into the action columns (e.g., "On Deck" and "In Progress").
Automate the practice! I always advise against starting with a technology tool. Instead, lead your team through the above practice in "analog," and once they've gotten the rhythm down, they will clamor for ways to make it go faster. That's where digital Kanban comes in.
Add a Kanban view to your email application. I wrote a detailed post for a Kanban view in Outlook Tasks, and you can download this sample Kanban index file for Outlook. In Gmail, I use the Sort'd plugin for the Chrome browser, and it works immediately. Note that neither of these will help you team if the practice of prioritizing and shifting tasks through a Kanban flow isn't already in place!
Shift to virtual daily standups. Let people stay at their computers so they can update calendars and task lists and reference files throughout the meeting. Don't make them write things down and re-type them later so you can all be in a room! You'll also see how much shorter meetings are when you aren't all assembled with coffee and snacks!
Following these practices dramatically shifted the productivity and delight of my own team years ago and of many client companies since. Share your comments below about how they're helping YOU.